1627. A hay harpoon or hay fork, for lifting hay with a rope and pulley, similar to patent number
70,962
.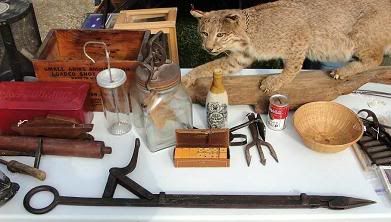 Larger image
When the handle is closed it causes the point to rotate: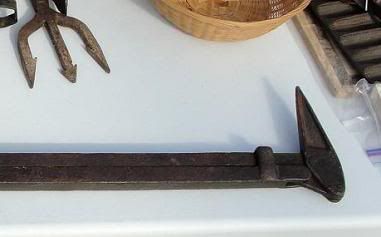 1628. A saw rod used for applying tension to a bucksaw, patent number
388,779
: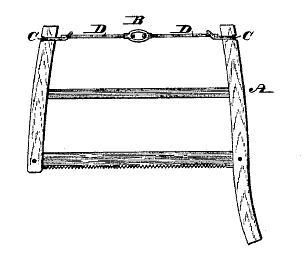 Larger image
1629. A tool for crimping metal caps, patent number
287,784
: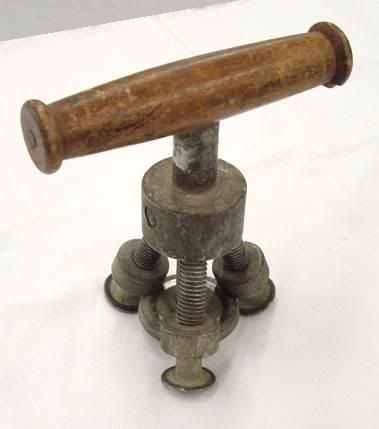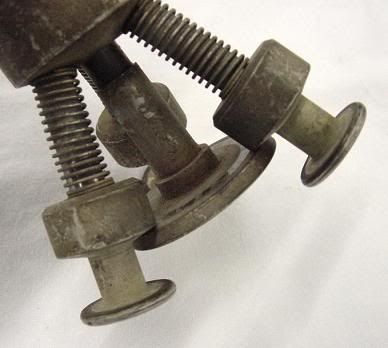 1630. A box for holding microscope slides: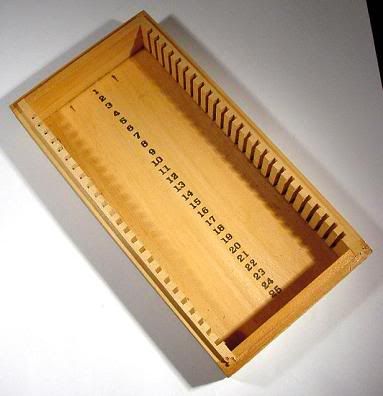 1631. A general purpose battery operated brush and scrubber, patent number
D259076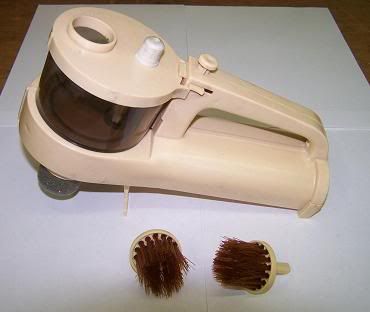 1632. A model X-35 Sun Power Timing Light by the Sun Electric Corporation: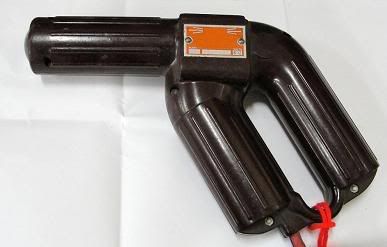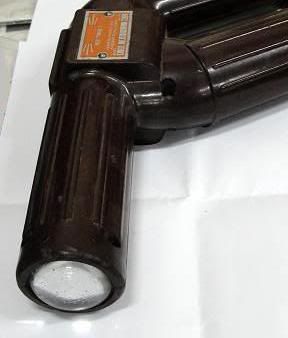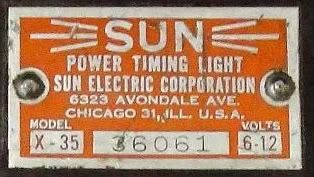 To submit photos, send them to the address in my
profile
.
Last week's set is seen below,
click here
to view the entire post.
More discussion and comments on these photos can be found at the newsgroup
rec.puzzles
.
Glenwood Gardens Park